Delightfully Personal. Surprisingly Affordable.
SCAPES is an online-based landscape design service to fit ANY budget or application.
We understand that every project has its unique requirements, which is why we offer flexibility in our design packages, along with our always-affordable rates. Our designs are personalized to suit your home and style preferences. 
Photorealistic
Your picture viewed
through a designer's lens
Lifelike Renderings
Accessible visualizations with
depth and dimension
Reserve Collection
A virtually real
design experience
With an all-online landscape design experience that features direct communication with our design team, creating an outdoor living space is both easy and enjoyable. Our process to create an outdoor space that you will love is centered around a personalized approach. We recognize that each space is unique and the people that occupy that space are even more one-of-a-kind.
Reimagine Your Outdoor Space
There's no need to learn new landscaping lingo just to figure out what you like. Have a look at the examples below to narrow down your preferred style.
Simple, clean lines with minimal plantings. Splashes of color complete this modern look.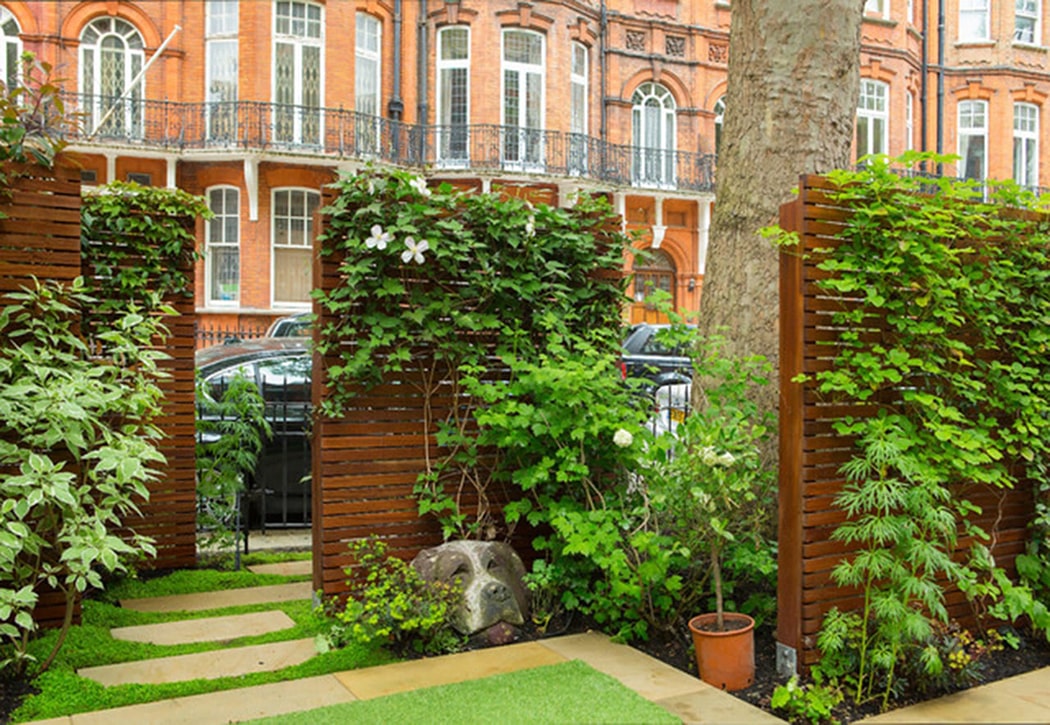 Colorful and organic. Continue an interior rustic farmhouse theme outside.
Think boxwood hedges and geometric shapes.
Grasses and evergreens. Highlight strong summer colors, or mimic the dunes with evergreen plants and grasses.
Whether you live in the woods or want your landscape to look the part, the right trees bring new life to any area.
Zen gardens and exotic plants create a serene landscape.
Our team of landscape professionals has created some great content to serve as your go-to resource for insider tips on landscape design and inspiration for your dream outdoor space!
Frequently Asked Questions
Have a question about our landscape design services? Browse through this collection of questions that we respond to most frequently to see if there is a quick answer available. If you don't see your particular question listed, drop us a line and we will show you exactly what we mean by our delightfully personal service approach!
How long does it take to have a design prepared?
Our typical turn-around time to get a design in your hands is two weeks after our initial consultation. Small scale designs can be turned around in less time, and large-scale projects may require additional time. After the preliminary design is presented, any requested changes are made within three business days and resubmitted for your review.
Can we make changes to the design if we don't like it?
Absolutely! We have developed a detailed design process that is intended to capture your vision as best as we can the first time around, but revisions are commonplace and welcome. Our intent is to leave you with a plan that you will love for years to come, so don't be afraid to ask to see what the design would look like with changes! Other organizations typically charge for revisions at a point in the process, but we do not feel this is appropriate and stand behind our work with a satisfaction guarantee that includes UNLIMITED REVISIONS.1
1 – To qualify for unlimited revisions all action items requested by SCAPES must be fulfilled.
How will the design be submitted to me?
Design images and any additional documents are shared via a Google Drive folder. This helps expedite the delivery process and ensures you retain access to the design documents for the foreseeable future. Hard copies of the designs may be available upon request – just let us know how we can help and we will do our best to accommodate!
Can we see what the design will look like at night?
Yes! Landscape lighting is a powerful tool to add increased aesthetic, function, and safety to outdoor living spaces and our design programs have the capability to show lighting incorporated into a design. Most of our design packages have the option to include lighting as a project add-on. Feel free to reach out if you would like to see what designs with lighting look like or questions on how to add it to your project.
Do the actual plants and materials look as they appear in the design?
The software programs we use to create your design are industry-specific and industry leading. There are a lot of software programs on the market, and they are not all equal or specific to the landscape industry. The programs we implement were selected for their quality of graphics, accuracy of material and measurements, and efficiency of use (to help keep costs down for you). With that being said, we attempt to clearly communicate during the design presentation that the images are "visual representations" of the proposed landscape investment, and some variation in appearance may occur from what you see in the images.
How do I know how large the plants are going to be when fully grown?
One of the advantages of using landscape specific design software is the feature of being able to size plants. Shrubs and perennials, which are relatively "quick" growers, are shown in the design at their full, mature size. For trees, we typically illustrate their size in the ten-to-fifteen-year range as they may take fifty or more years to fully mature – an unrealistic timeframe to show for most landscape designs. This provides an accurate representation of what you can expect your landscape to look like in the years to come. In addition to this, our designers are highly skilled in plant selection. Wrong plant in the wrong place is one of the most commons mistakes in landscape design and leads to unnecessary levels of maintenance. To combat this, we strategically select plants that will work well with each other at their mature size.
Professionalism Always
As landscaping professionals, we know our task and treat all customers and team members respectfully. That respect extends to showing respect for others' time by responding promptly to all communications.
Excellence Everywhere
We will never sacrifice quality or settle for second-best. We adhere to industry standards and best practices and continue to challenge ourselves to find a better way.
A Culture of Caring
The concept is simple: keep our team members happy, and they will, in turn, keep our customers happy. We treat all team members as equals. We invest in employees and their surroundings. We empower each designer to make independent decisions. We celebrate the little things and have fun along the way. We care about the natural environment and commit to acting responsibly to protect it.